My Little Epiphanies
Introduction by Aditi Choudhary
Aisha was born in March 1996 with SCID (Severe Combined Immune Deficiency) which is a rare genetic disorder wherein the child is born without an immune system and these kids don't live long enough to see their first birthday unless they receive a BMT (Bone Marrow Transplant). Aisha was treated for the same at Great Ormond Street Hospital in London UK in November 1996.
Aisha was diagnosed with pulmonary fibrosis (scarring and hardening of the lung) in January 2010 at the age of 13 years, which can be a side effect of the transplant – this made breathing very difficult for Aisha.
This is not in itself an unusual story – what is however incredible is that my daughter Aisha was an inspirational speaker at the age of 14 years and she has given two talks on TED/INK. Her talks can be viewed at www.inktalks.com. The first one is called "Singing in the Lifeboat" and the second one (which she gave at the age of 17 years) is called "Finding Happiness".
The last year of her life was very difficult as she became completely bedridden and the smallest activity would cause her to become breathless. Aisha was on oxygen from a tank 24/7.
It was Aisha's attitude to life that enabled her to achieve so much and leave her mark on the world. Her talks have had well over half a million hits! Aisha believed in creating for the sake of creating, when she started a project she didn't care about "what she would do with it", she just had a desire to do something and she went ahead and did it. She believed that happiness is an attitude and a choice and so she went ahead despite the struggles and strived for happiness. She believed that she should focus on what was possible rather than wallow in self pity.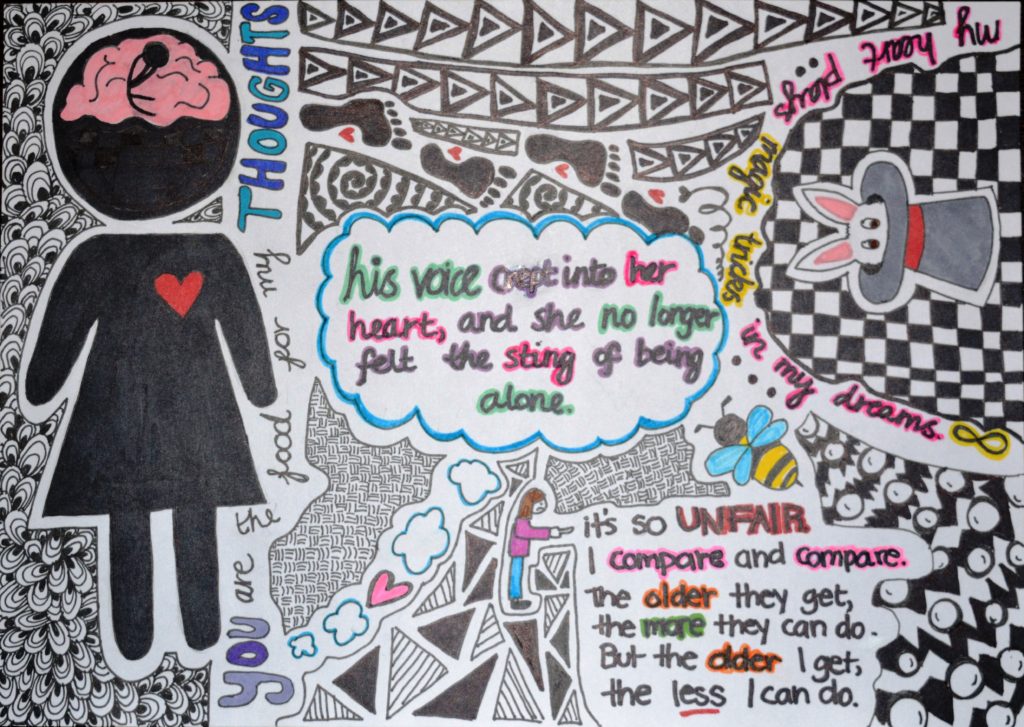 From the book:
The fact that I'm sitting here, writing these words is a miracle. I would not have been here on this earth for more than a year, had destiny not changed its mind.
Having lost something so big has taught me to appreciate the littlest things. I am blessed that I have my eyes to see the vividness in the green trees. I am blessed to have my sense of smell, so I can inhale (pun intended) that particular musty stink that hangs over Delhi after a day of rain. I am blessed to have my ears, so I can listen to the sound of my mother's laughter. I am blessed to have my lips so I can speak to those I love. I am blessed to have my hands so I can paint whenever I please. I am blessed to have my legs so I can still walk on this earth. I must remember that I am blessed.
Mama says, "Darling, if you have to go through shit, do it looking like a million bucks.
Being depressed just means that I'm under repairs.
When I feel the monotony of my day turn into sheer pain, the only thing I can really do is stop and appreciate whatever I may be doing. Just stop and listen to the words in the movie I am watching. Just stop and feel the soft fur on my dogs, and give them a million kisses. Just stop and embrace the hot water on my body in the shower. Just stop and look at my surroundings. Just stop and take in the sweet taste of my favorite candy. We should just stop for a second, because one day we may not be able to start again.
So let's aim for the moon, walk together in the darkness and catch the glittering stars along the way.
That night she spoke to her anger; the dirty maroon ball that was burning on the inside of her knotted stomach. This is what he told her: 'I hate God for doing this to you, and I hate anybody who pisses you off. I become bigger and bigger, the more your heart aches. I control you. I am much bigger than you, and I know you hate me. Of course you do. I am unpleasant because I simply don't feel good in your body. But it's okay, because I am here to teach you a lesson. Without me, you wouldn't have anything to feed off of. You don't know it yet, but I am your friend. You can never get rid of me, for I will always be with you. You need to crack now. You have been hiding me away for far too long with those pretty smiles and the million, "'I'm okay's'".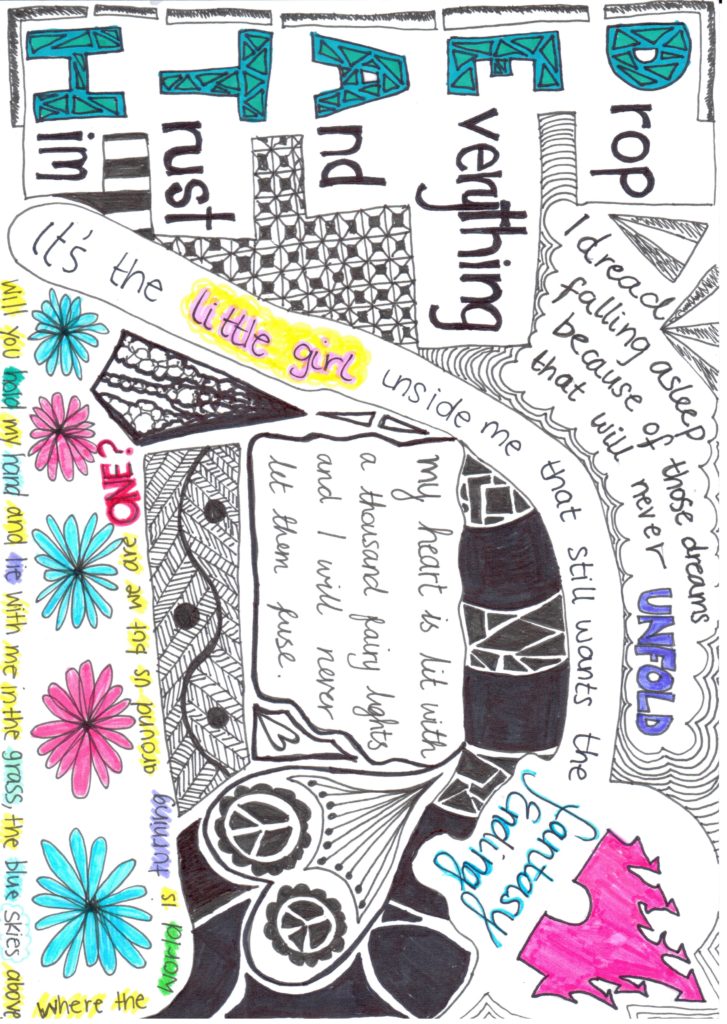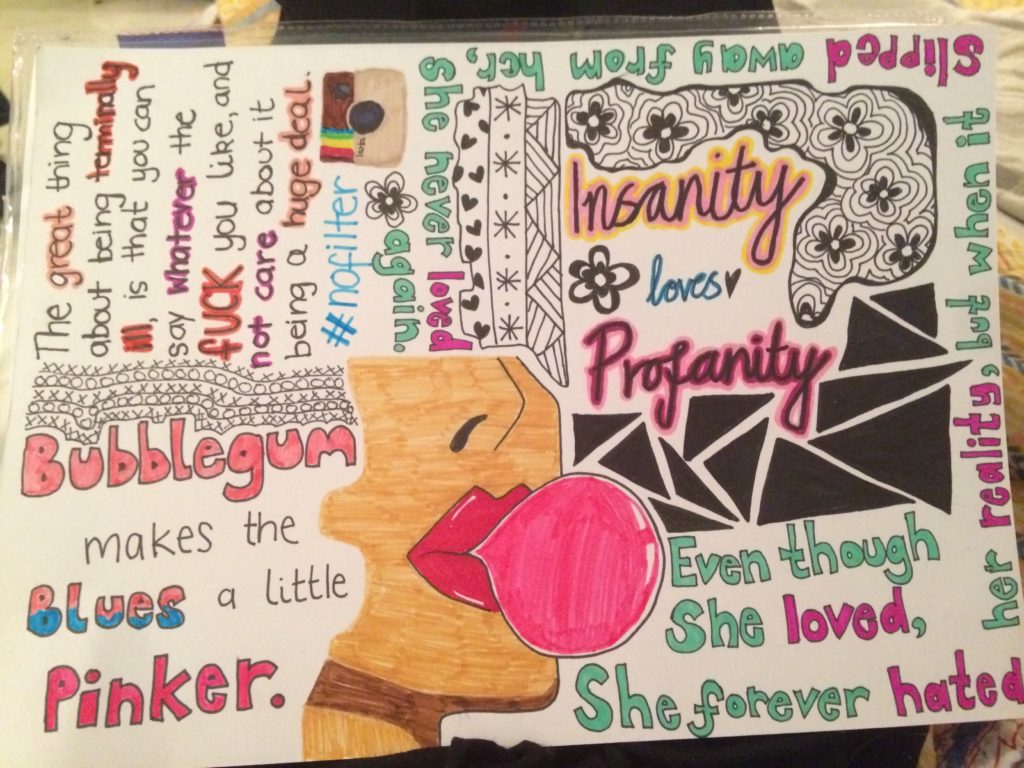 It's my turn to shine; I am fed up of rotting inside you. Actually, maybe I am the one who is scared of you. I don't like to see you upset. You are my friend. I'm going to come out whenever I want to. I don't really care anymore. I know that you are strong enough to deal with it. I have won this game. I feel powerful. After all, it is me who makes you human, my darling.'
Kapil Arora, President Ogilvy, North on My Little Epiphanies by Aisha Chaudhary
Epiphanies curated by Aisha, are not just the musings of any 18 year old. They are a rare insight into the human mind, taking the reader on a journey to the depths of being, to gut wrenching sadness, to Phoenix-like hope, to musings on love and sometimes plain simple girly giggles – peppered deliciously with dark humour and wicked satire.
Little Big Aisha doesn't have all the answers, but she sure as hell gets you to reflect on the things that matter. And does so in a manner that her words linger in the crevices of your mind long after you've encountered them. Aisha's 'My Little Epiphanies' is to be read to be inspired, to know that you are not alone or simply to be thankful for what you have.