Perspective
By Vibhav Kapoor
These photographs of the 'Bottom of the Pyramid' give a peek into the struggles and hardships of life here, and how everything is not hunky dory. Certainly, they indicate that economic and social development in India still has a long way to go.
To capture a moment on camera is to immortalize the moment. To some I may seem as a person who just sees the world through a 50mm lens, but creating a provocative, astounding and reflective image through this device is empowering. As a photographer living in a developing country, I want to shoot images that show what this part of the world looks like outside of the hype and photo-ops usually seen. The people, infrastructure, emotions in these pictures are an all-pervasive reality around here.
Fairest of Them All (Image 1)
Gurgaon, India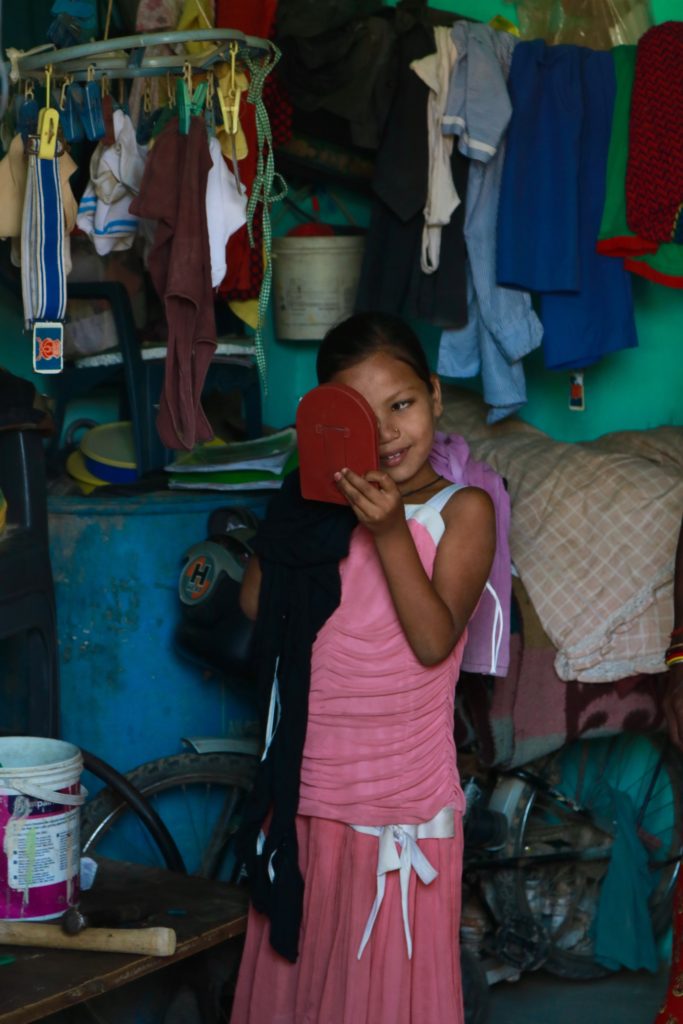 This picture is of Radha, a young girl in her dingy and cluttered house. Despite her harsh conditions, she is content and happy. She is a girl who lives in the suburbs, looks in the mirror and rides a bicycle like any other girl of her age.
Hungry for Food (Image 2)
Gurgaon, India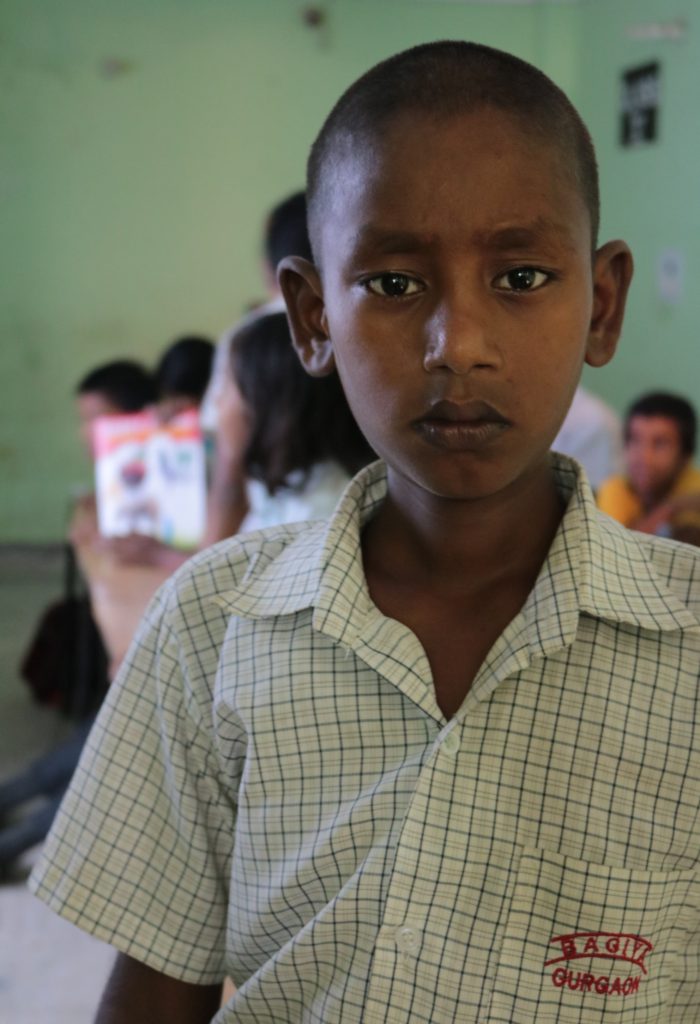 Meet 10 year old Achilesh. 1 in 3 children in India is malnourished. Adolescents have stunted growth, due to improper nutrition. This is reflective of significant child healthcare challenges in the country.
Construction Debris and Children (Image 3)
Gurgaon, India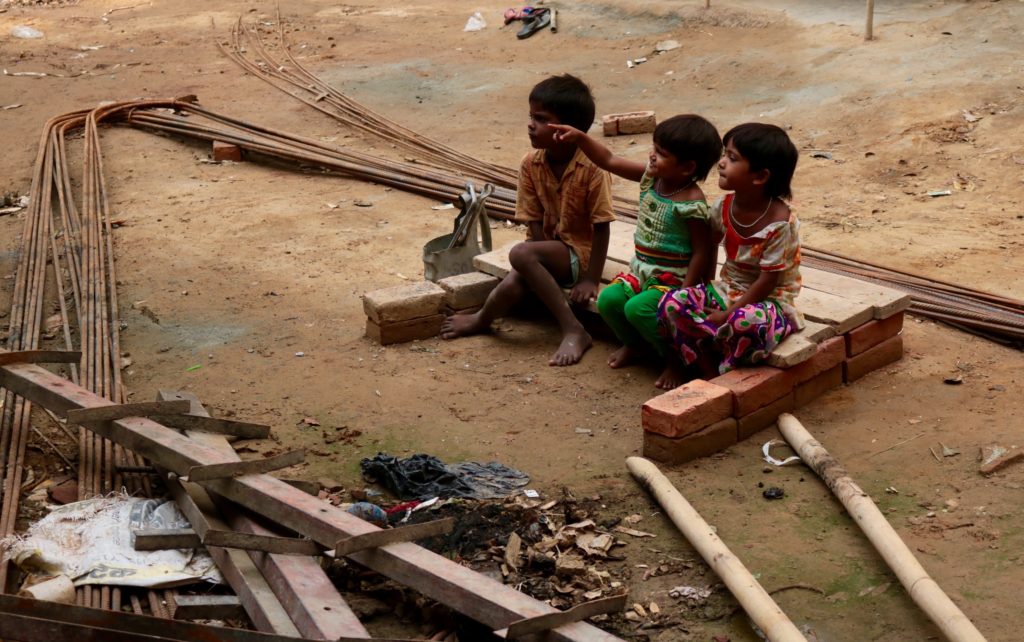 In India, masons and construction workers build their homes at their work site. These dangerous sites are also locations of domestic households. Relieving poor children of child labour and providing them education are still fundamental issues penetrating the BoP.
The"Haves" have and the "Have Nots" Beg (Image 4)
New Delhi, India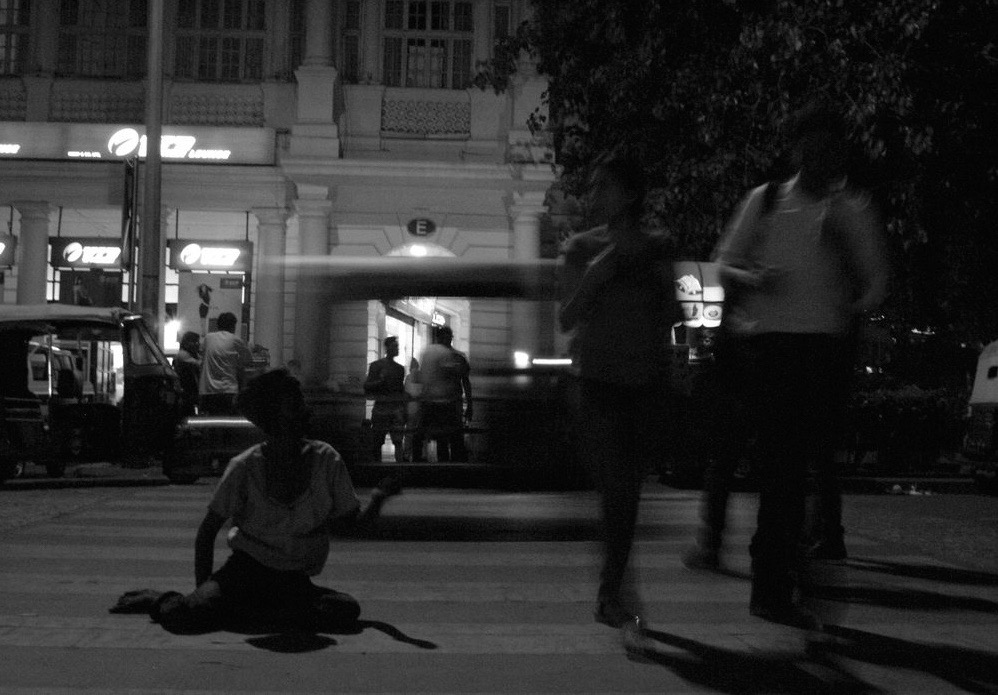 This photograph depicts the stark disparity in India. More than 300 million people in India live below the poverty line. This is a scene at one of Delhi's central areas, Connaught place.
Where's the Dignity (Image 5)
New Delhi, India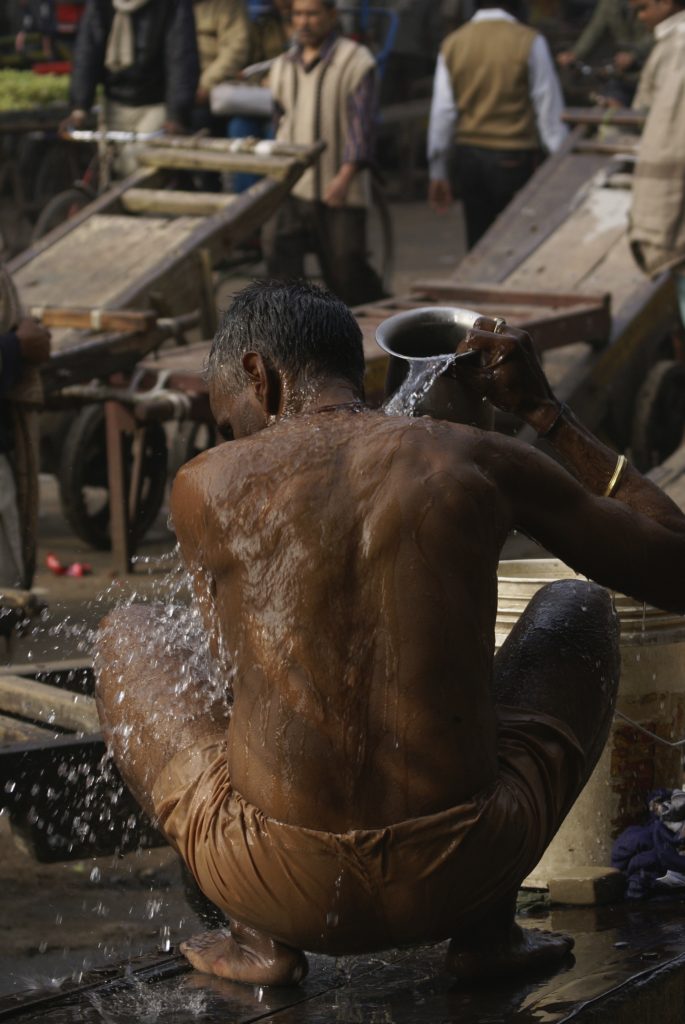 The sanitation facilities are so poor that the people have to bathe on the streets in full public view. Sensitizing people on the issue of sanitation is really important because it not only affects the individual, but the whole vicinity.
Agony (Image 6)
New Delhi, India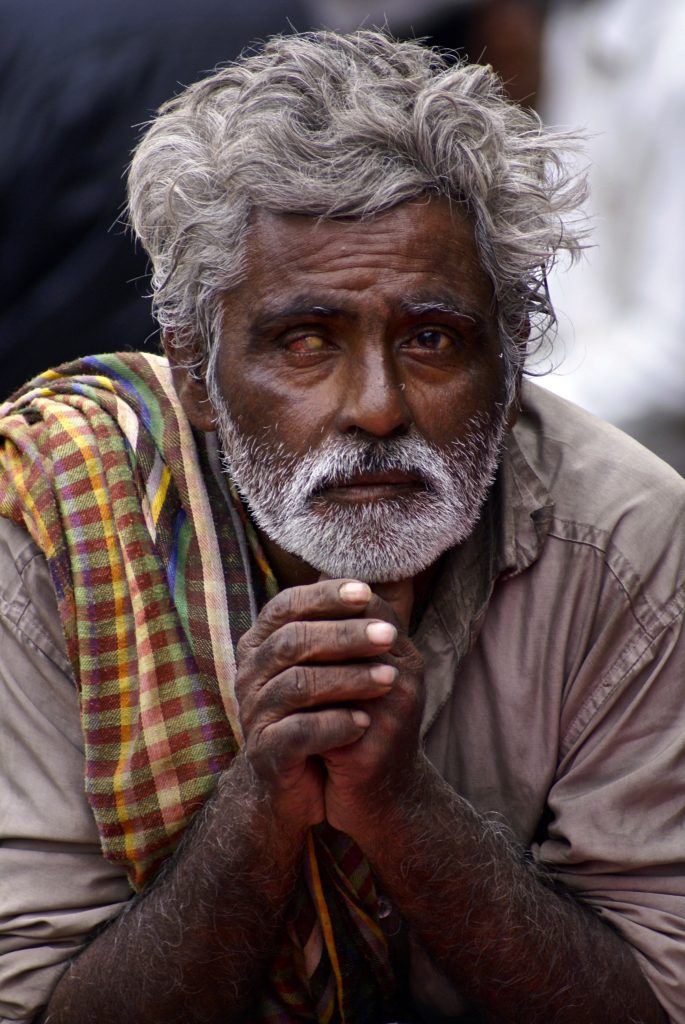 The turmoil people have to go through everyday to survive. This picture leaves a lot to the imagination—pain, suffering, desperation, lack of medical or senior care.
Wired up (Image 7)
New Delhi, India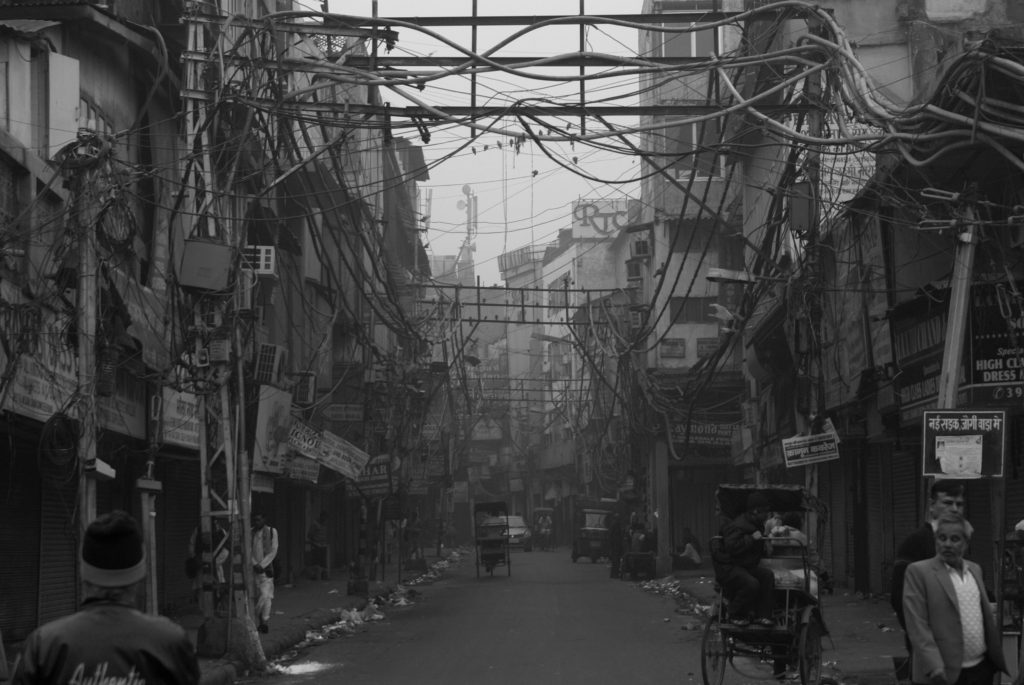 This picture of a complex cluster of wires was taken at Chandni Chowk, a landmark of Old Delhi. The so-called "Urbanisation" of cities in India is a classic paradox.
Morning Ritual (Image 8)
New Delhi, India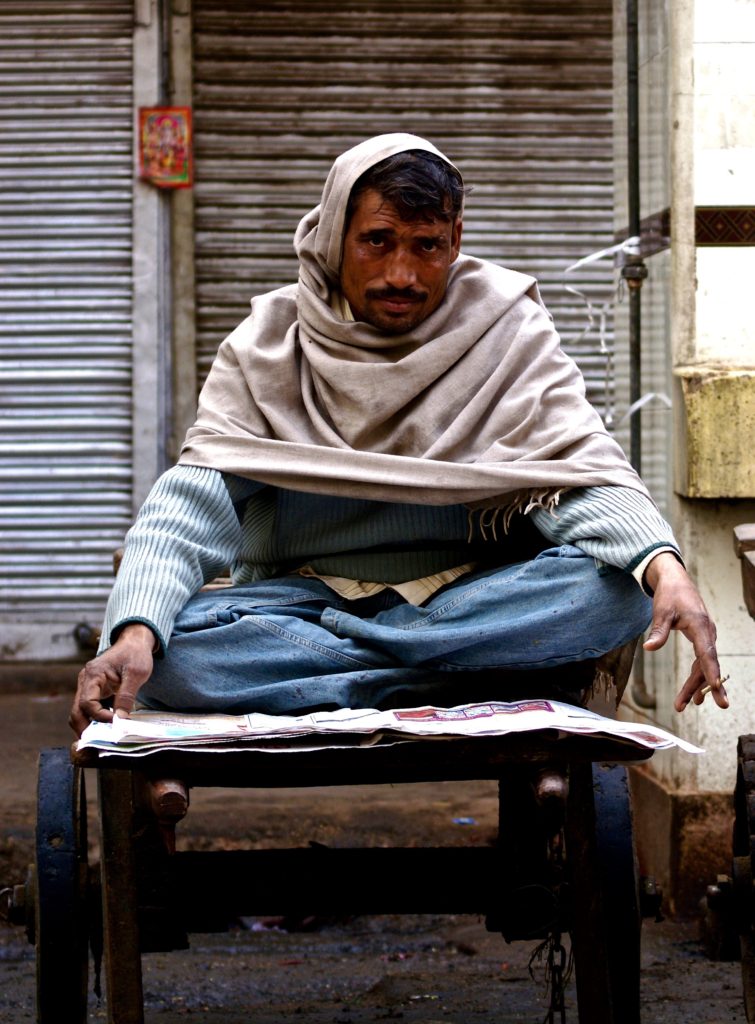 A man sitting on his cart, smoking a 'bedi' and reading the newspaper early in the morning.
DND (Image 9)
New Delhi, India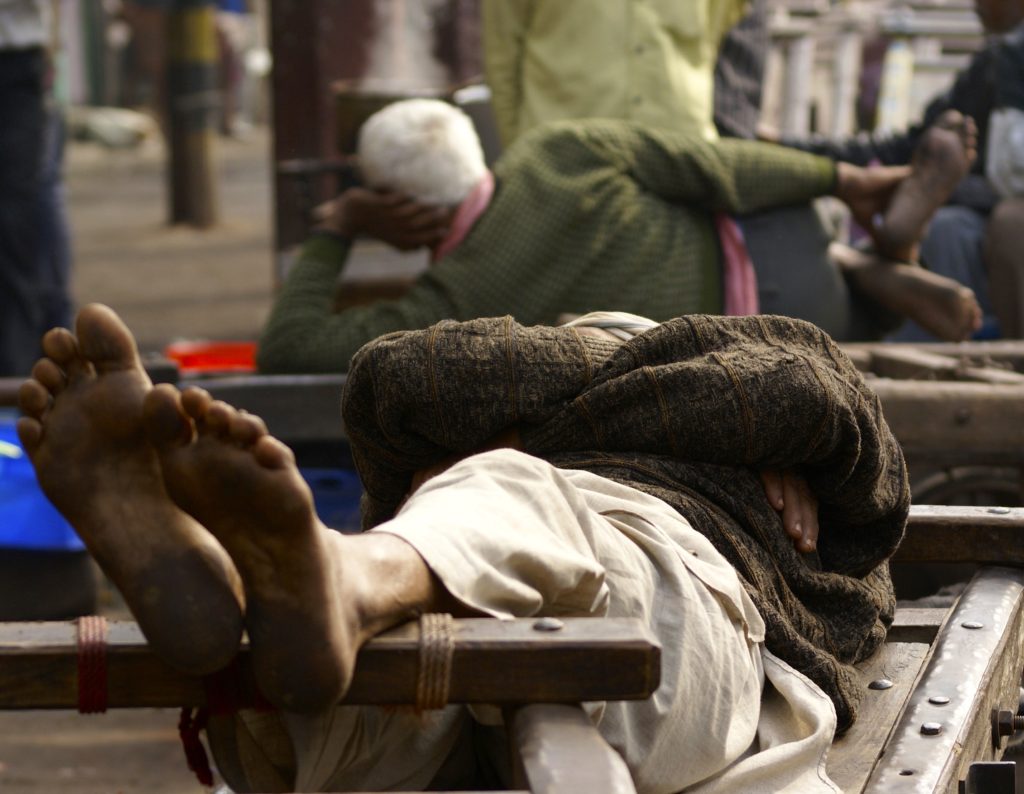 People sleeping on their carts. These people live in abject poverty and don't even have homes to go back to at night.
Multi-purpose Pavement (Image 10)
New Delhi, India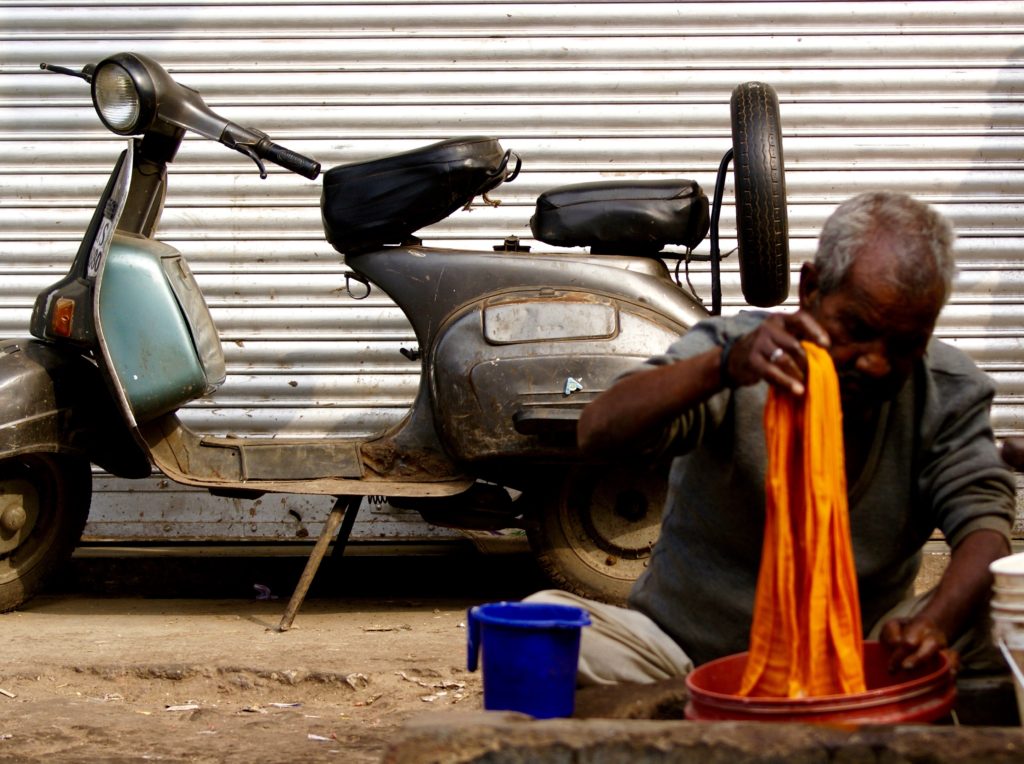 A man washing clothes on the pavement.
Overwrought (Image 11)
New Delhi, India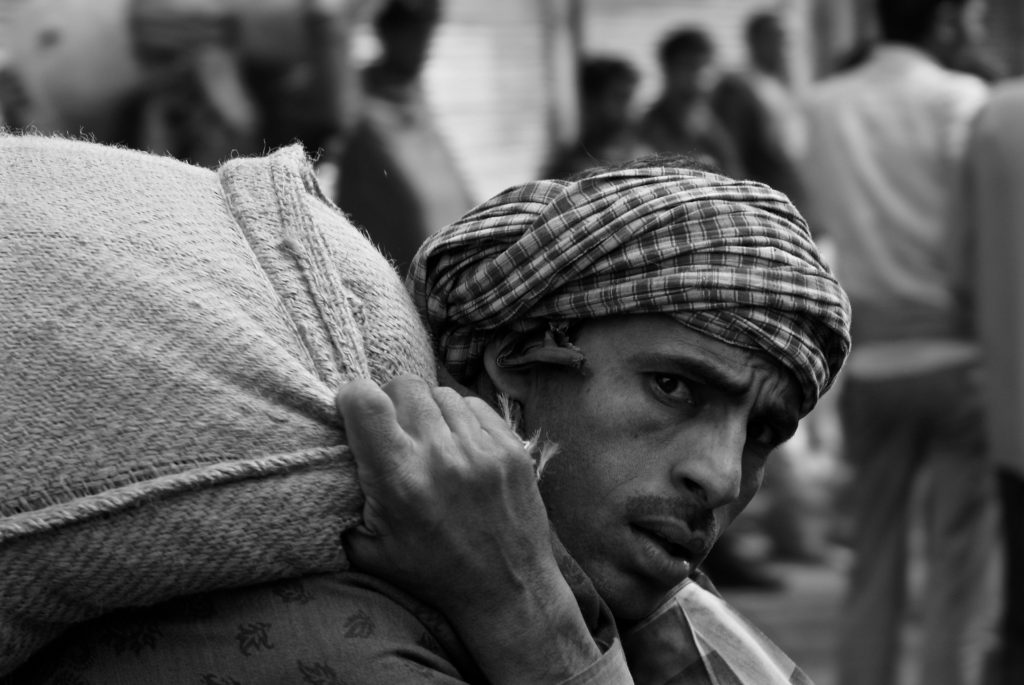 For when we think life is tough: this picture depicts the harsh reality of labourers in India: overworked, underpaid, malnourished.